For over 30 years, Marine Animal Rescue (formerly Whale Rescue Team) have come to the aid of entangled or beached whales, dolphins, seals, sea lions and sea birds along the California coast. Marine Animal Rescue's team have rescued thousands of marine animals.
The mission of the Marine Animal Rescue project is to replace an inadequate system of marine animal rescue with an effective, efficient and compassionate system providing every animal the best possible chance for survival.
Marine Animal Rescue's authorized territory is a very diverse coastline including, Marina del Rey, the largest human-made marina in the world, the rocky cliffs of Palos Verdes the crowded beaches of Venice and Santa Monica and the busy port of San Pedro. We also respond to Will Rogers Beach, Torrance, Royal Palms, Dockweiler, Redondo, White Point, Cabrillo, El Segundo, Manhattan Beach, Hermosa Beach and west to Catalina.
Marine Animal Rescue works in cooperation with the Los Angeles County and City Lifeguards, Police, Fire, Harbor Patrol Agencies and Animal Services Departments throughout Los Angeles County. We participate in the national whale disentanglement network and also conduct educational presentations and community outreach programs throughout Los Angeles County.
MAR vigorously oppose the capture and confinement of healthy marine mammals.
MAR "Making the Difference" Video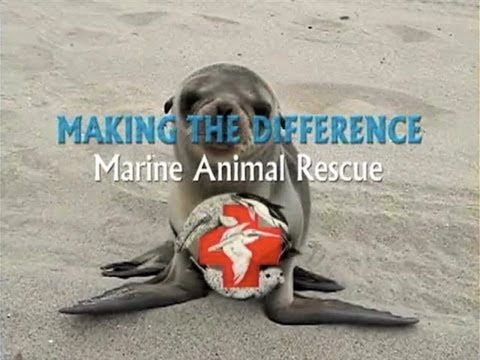 Watch incredible MAR Helmet Cam videos on the Media page.